About
John C. Sterling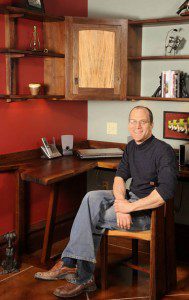 J.C. Sterling Fine Furniture stands apart from the rest because I believe your furniture should be a beautiful work of art that connects you to nature and to the future generations that will inherit your investment.
I invite you to make a deeper connection to the furniture I design and build for you.  Be a part of the design process by playing an active role in selecting the wood that will be used in the final piece. Sit down with me to discuss one-on-one (or two) exactly what your vision is for the furniture you would like built. Connect with the surrounding forests that grew the trees that I use. Trust me; you'll end up with more than a beautiful piece of furniture.
A different kind of furniture maker…
I know you are a different kind of consumer. And I am a different kind of Furniture maker.
The wood…
Most of the wood I use is harvested from sustainably managed Pennsylvania State forests. I work directly with a couple of mills that are run and operated by one or a few families specializing in natural edge milling. By working closely with these sawyers I am able to obtain really unique slabs and beautifully figured lumber, fundamental to quality solid wood furniture featuring live edge and natural edge beauty.
The technique…
I run a one-man shop so each piece is designed, built, and finished by me. I alone plane the wood, cut the mortises, glue the joints, sand, sand, sand, and sand some more, and meticulously apply layers of my secret recipe finish that beautifully brings out the natural color and figure of the wood. I use traditional joinery techniques without taking shortcuts. I like to work closely with clients to ensure that the overall design and piece exceeds their expectations and that the piece will outlive them. Whether it's a wood slab headboard or a wood slab table, our natural edge wood slabs make for excellent unique wooden furniture.
The design…
My designs are influenced by a wide range of 20th century furniture makers, but the ultimate influence of my work is Nature.
The Shibui line of furniture designed and produced by J.C. Sterling Fine Furniture reflects this natural influence. The word Shibui translates as "unadorned elegance" in Japanese. In my opinion, the furniture that will be most pleasing to our senses and our soul will be that which reflects this Shibui nature. In the Shibui technique, I start with the natural edge slab sometimes even using consecutively cut slices of the same tree, and allow that to guide the design of the overall piece. This results in a spectacular one-of-a-kind work of functional art that is pleasing to the eye and comforting to the soul.
The Draper collection pays homage to the sleek and timeless lines of mid century modern furniture of the 1950's and 60's . Simple and functional, the Draper line also showcases the uniqueness of materials used to create each piece.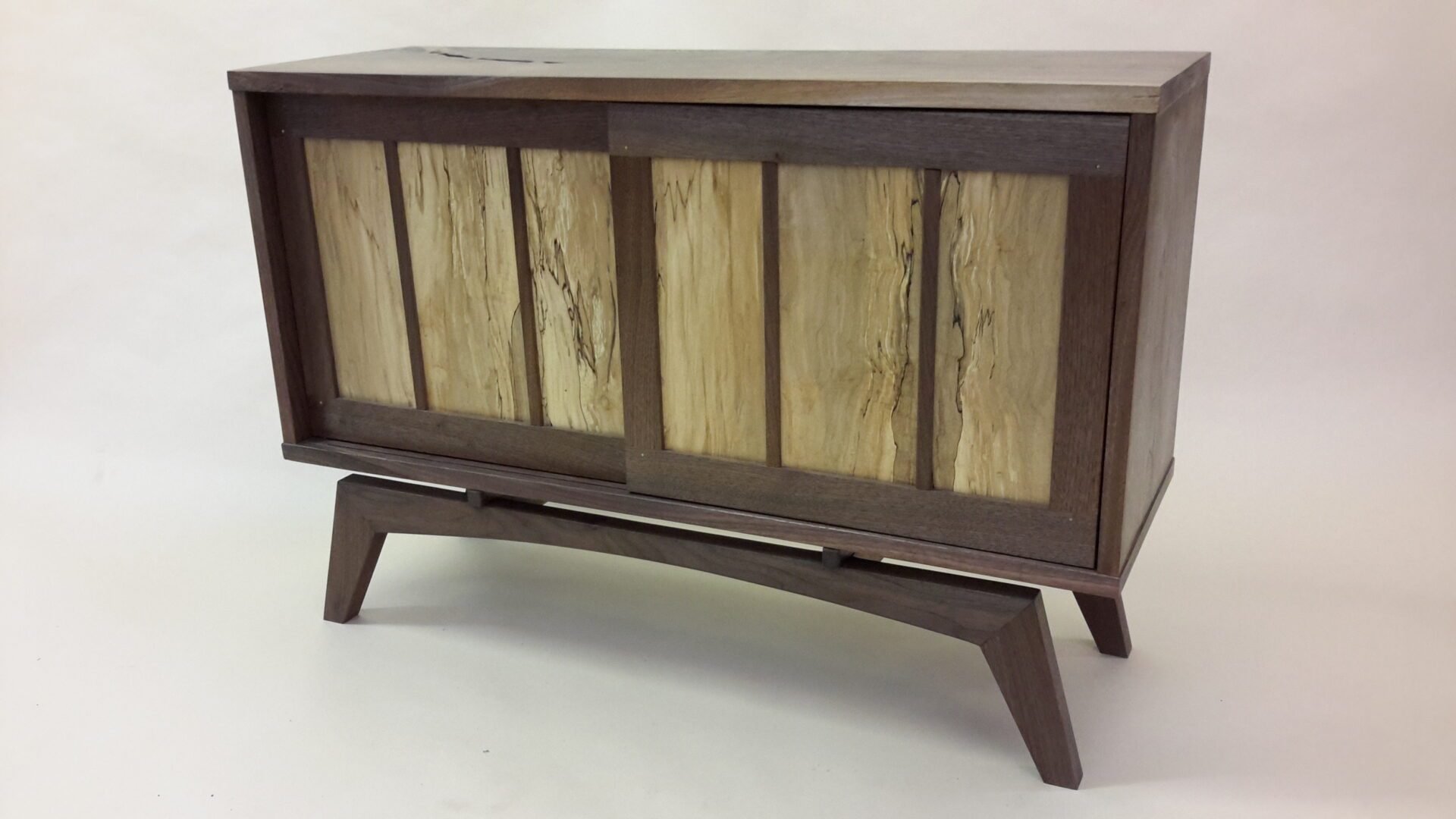 The Modern Mission collection is an east meets west interpretation of the furniture of the American Arts and Crafts movement. As with each collection , the modern mission collection focuses on materials and time honored joinery techniques .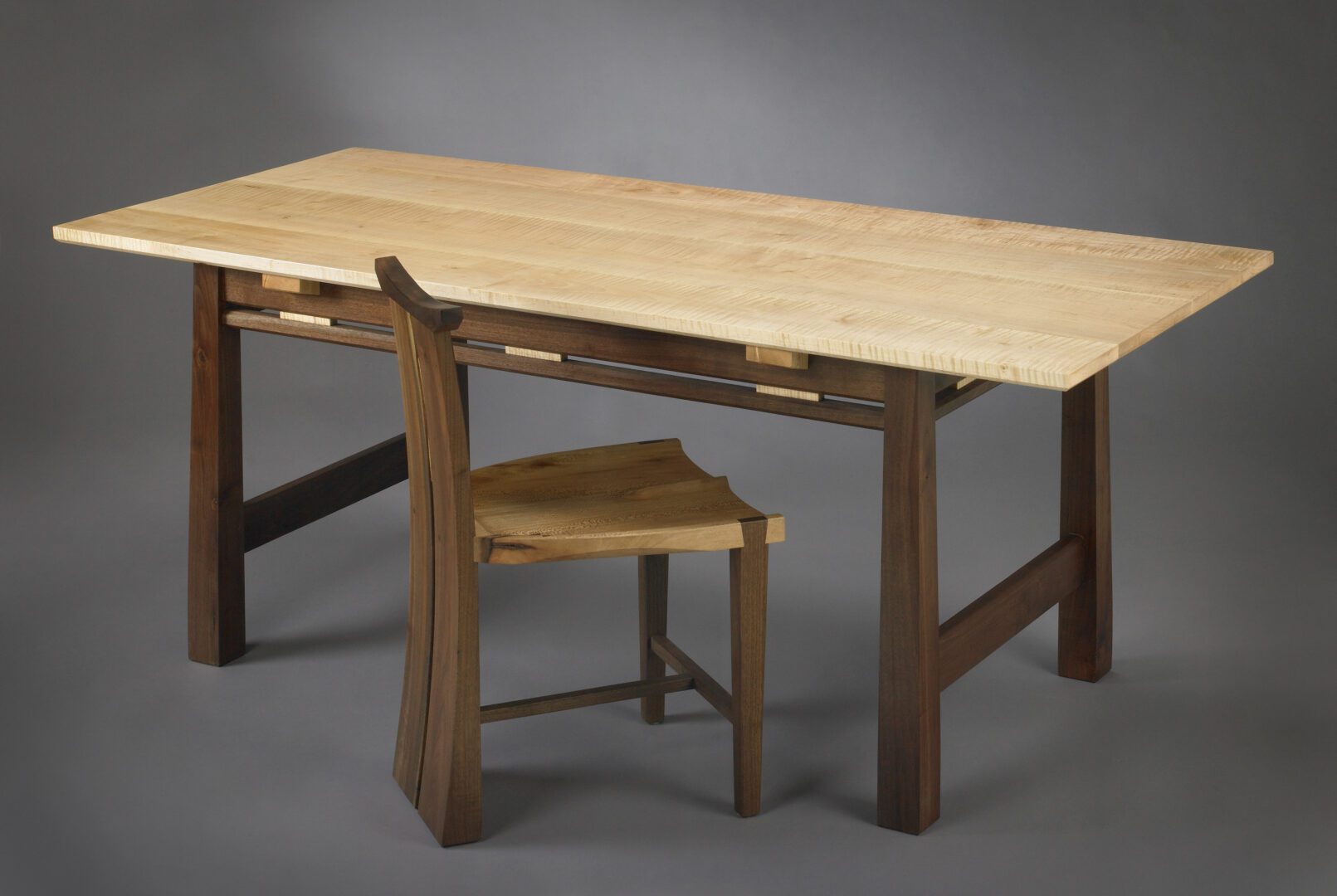 The balance…

In this day and age, we are all seeking to find a balance. The world gets faster and faster, but our souls long for peace and connections. According to feng-shui philosophy, wood is the e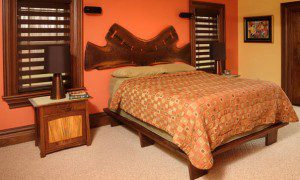 lement that is most refreshing and adaptable for your home. By surrounding yourself with hand-crafted wood furniture, you ground yourself to nature. With that connection, you will make your home or office a sanctuary of peace and that will have excellent implications in all aspects of your life and interactions between your family and guests.
The connections…
If you've read this much, you probably realize I believe in the importance of making connections. I am not in the business of making disposable furniture. When you commission me to design and build a piece of furniture, you are making a connection that doesn't end when the piece is delivered. You will never look at that piece of furniture without thinking about the wood it is made of, the man who built it, and the families (of the sawyer and builder) that made it possible and who you in turn are supporting. When we are more connected to purchases we make, we become responsible citizens of this world. These are the clients I seek.