The unadorned elegance of nature is showcased in the Shibui collection. Each piece is a unique showcase of the beauty of nature.
Posted on September 16, 2015
by John
---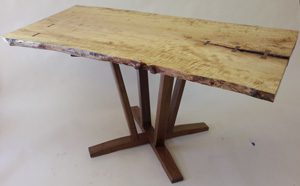 This table base is suited best for a small slab not more than 5′ long. The open base allows plenty of leg room on all sides. Table shown is a maple slab top and walnut base.
Continue reading...