The unadorned elegance of nature is showcased in the Shibui collection. Each piece is a unique showcase of the beauty of nature.
Posted on October 3, 2015
by John
---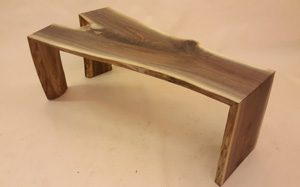 A walnut "Y" shaped slab created the opportunity to build this table. Each leg is mitered and reinforced with mortise and tenon joints.
Continue reading...